Exhibitions
El Sueño Que Reside En Mi - Senior Exhibition



March 25 - March 30 2022

El Sueño Que Reside En Mi (The Dream That Resides in Me) is a series based on the diasporic connection between Bolivian identity and territory. In this series, I am visually wrapped around notions of time- using family albums, camcorder screenshots, and recent photographs. Displacement often becomes reconstructed history, almost like unofficial recollections; it becomes reimagined nostalgically. Using alternative processes, these forged memories allow me to sit with the absence of family and geographical connection.


Titles:

El sueño que reside en mi, 24x36 Mordançage print
Potosí, 2020, - 12x18 Mordançage print
Cotoca, 2020 - 16x20 salt print
Abuelito - 16x20 salt print
Where the Past Lies - 16x20 Salt print -
Farewell - 16x20 salt print
Abuelita - 16x20 salt print
Matriarca - 12x18 Mordançage print
Home within a Home - 12x18 Mordançage print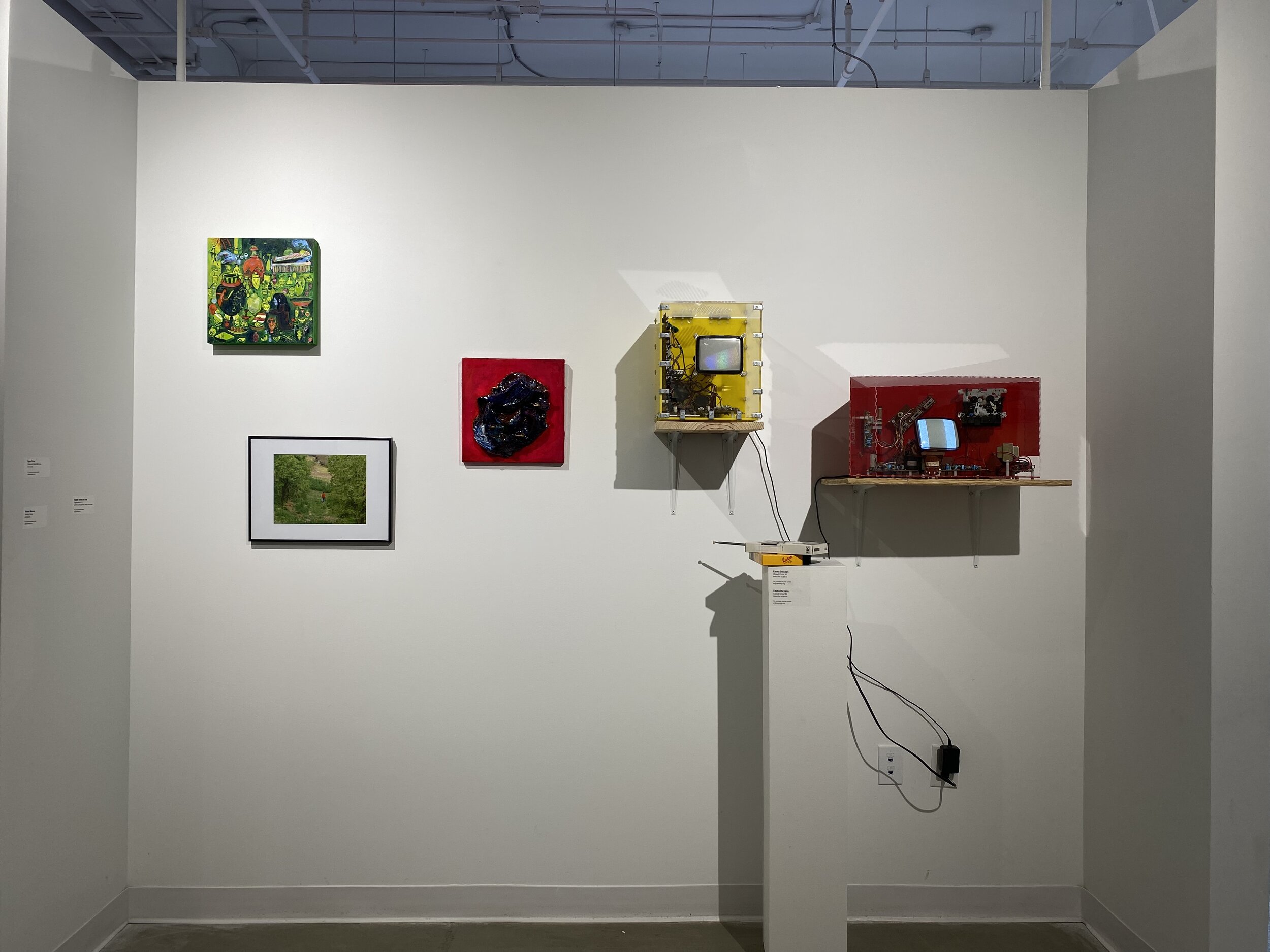 COSO 2021 BIENNIAL

October 5 2021 - January 28 2022

COSO* 2021 brings together 21 artists from across the American Southeast. As one of VAE's longest running exhibitions and popular recurring projects, COSO has continued to bring contemporary Southern artists together, highlighting what artists and makers in the regional South are currently thinking, discussing, and making work about.